Ignition is an Industry Leading SCADA software package where you can seamlessly connect all your data and hardware, design industrial applications easily, and instantly deploy clients to anyone, anywhere, at anytime. Ignition is perfect for creating responsive, reliable, and professional grade SCADA applications for your machines, plants, factories, or any other industrial platform.
Ignition integrates seamlessly with SQL databases to provide up-to-the-second historian solutions for your industrial needs. All of the historical data can be viewed natively in Ignition's HMI system, or in any other application that utilizes SQL databases. This leads to easy reporting, monitoring, and reviewing of your systems.
We also utilize this functionality in alarming and troubleshooting so that you can tell exactly what triggered an alarm or fault in your system. This allows you to form quick, and accurate solutions to any problems that may arise in your particular application.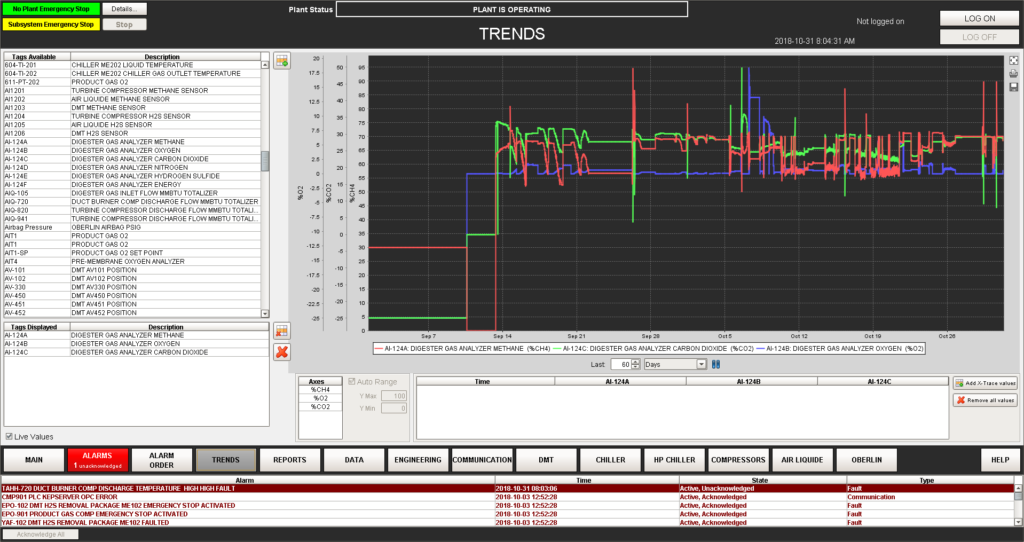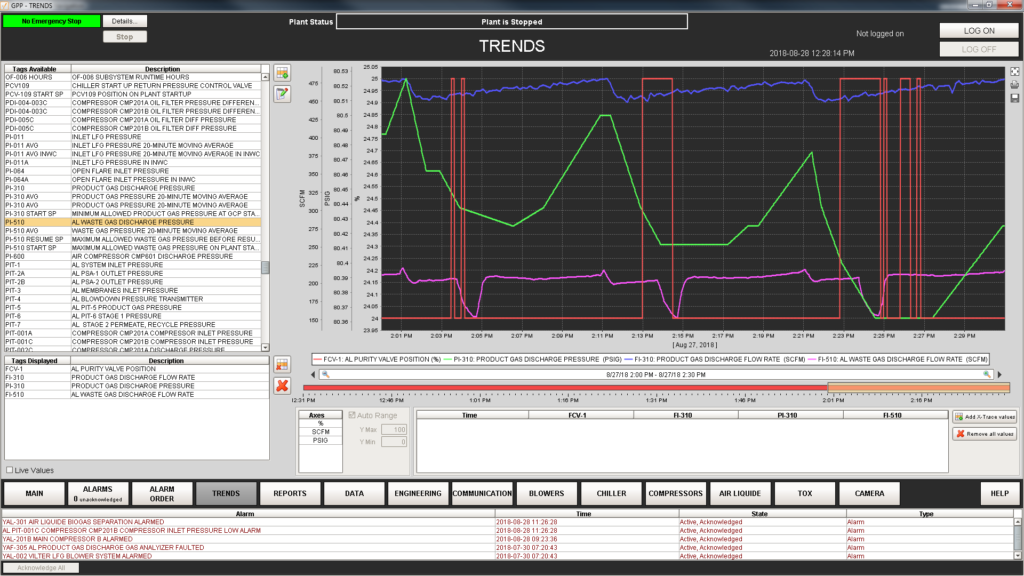 Ignition fits into your system perfectly where any other SCADA system would be implemented. Ignition's design uses an iterative based HMI creation as well as on-the-fly editing when aspects of a project need to be changed. This allows you to test a set-up or configuration for your employees, and if it's unsuccessful or needs tweaking, the time and cost of doing so is relatively low.
Ignition also integrates seamlessly with other communications devices or software such as RedLion, Kepware, or Allen-Bradley Protocol-Converters. This allows you to connect almost any PLC to Ignition and utilize Ignition to control, manage, and operate various types of hardware, all at the same time, all on the same site.
With Ignition, cost is lower. This includes SCADA and HMI creation costs, management costs, and licensing costs. Ignition allows you to have unlimited clients open on any number of devices that are connected to the SCADA system. If the SCADA system is hosted on a cloud service, this means your HMI is accessible from anywhere in the world.
Ignition also has unlimited tags in their licensing program as well. This means you'll never have to worry about having to purchase a new license when it's time to scale up! This allows for flexible scaling of your industrial application, to meet your needs.